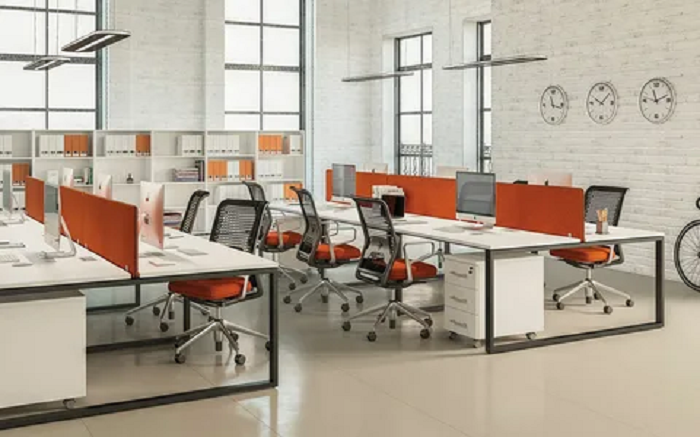 07 Jul

Ergonomics of office space

Ergonomics of the office space is achieved through special design and planning. Ergonomically refurbished and furnished offices minimize the risks of undermining the health of employees and increase the efficiency of their work. In general, all this reduces the costs of the employer in the future, and also improves the quality of work of the staff.

Ergonomics in the workspace can be added by a simple redecoration of the office. This service in Moscow can be carried out by a number of organizations, including Stroygroup. To organize an ergonomic office, two components must be taken into account: the layout of the room and the choice of furniture and equipment.

An ergonomically minded employer should plan the layout of the work area so that all common equipment, such as copiers, is easily accessible from anywhere and all aisles are clear of obstructions. In open space offices, it is necessary to organize jobs in such a way that each employee can move freely, but no one disturbs each other. Especially when it comes to the frequent movements of people. In addition, all areas of the workspace should receive adequate lighting.

Furniture and equipment play a huge role in ergonomics and the quality of work of employees. Even an uncomfortable chair back can reduce the efficiency of an employee per day by as much as 50%, or even more. Improper placement of monitors increases eye strain.

Even in industrial buildings, the principles of ergonomics in the workplace are widespread. In these situations, this reduces the risk of injury to personnel. Over time, doing small tasks over and over again can lead to work injuries.

Workplace ergonomics has led to an evolution in the office furniture and industrial equipment industries. Many designers of furniture and office equipment specialize in creating models designed to increase safety and staff comfort. In addition, there are a great many firms that provide consulting in the field of ergonomics in the office.