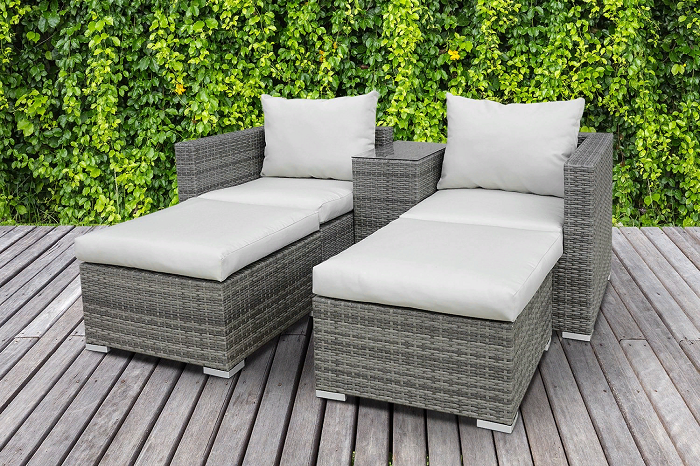 08 Jul

Highlights of choosing garden furniture

The garden can be considered as an additional room in your house and therefore the furniture for your dacha should be chosen accordingly. Garden furniture, as a rule, always remains outside and bears the brunt of weather conditions. For this reason, it is usually made from suitable materials, but in any case, when choosing, you need to pay special attention to this point.

You definitely need to take into account the overall style of your garden if you want the country plot to harmonize with your furniture. Even trees and birds, flower beds and pets can influence the choice of garden furniture.

Your budget will, of course, determine the type of furniture. Plastic garden furniture is usually the cheapest, but the most unreliable and, frankly, not very attractive. Wrought iron garden furniture can be supplied ready-made, or made to order from a blacksmith or a blacksmith company. This is the most durable option, and the beauty already depends on your preferences and the design you choose. There are also rattan and wicker furniture that are more affordable. Wooden garden furniture is a classic option that will fit almost anywhere. Such furniture can even be made independently, although its appearance will change from season to season.

Some materials require special maintenance to keep them in top condition. Wood and iron need to be polished, repainted frequently. Plastic needs to be wiped down.

Comfort is another important factor in choosing garden furniture. As a rule, you go out into the garden to relax and unwind, maybe read a book or have lunch. Therefore, you need the right furniture for you. If you can't sit on a garden bench for even five minutes, then why is it needed in your yard at all?? Somewhere you can add pillows, in other options you should immediately buy good furniture.

Space is an important factor. A modest-sized garden should not be overloaded with an abundance of furniture. You may also need a place to store furniture, such as a shed or shed. Roofs can be made or bought for benches or tables to reduce the amount of precipitation affecting materials.