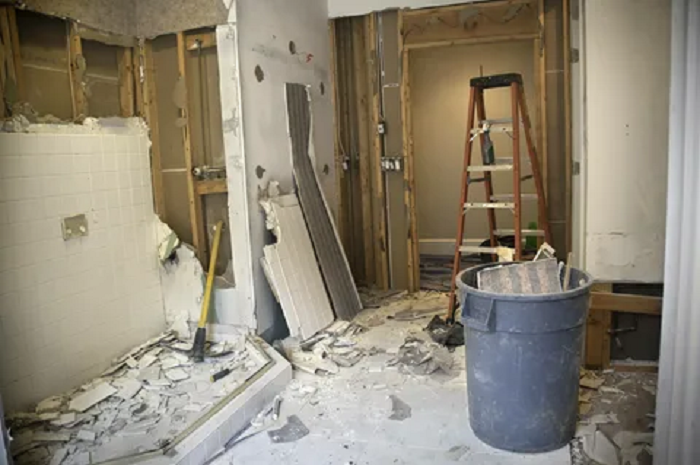 04 Jul

How to determine where to start repairing

Before you start repairing, you need to be prepared for the fact that this is a very long and complicated process, but at the same time it is quite an interesting process.Here we will tell you how to make sure that the preparation for the repair goes as smoothly as possible, and so that later on you do not experience inconvenience from the fact that something did not bring your plan to its logical conclusion. The reasons can be different, both poor-quality work of unskilled professionals, and due to lack of money.

How to determine where to start repairing

Design project

It is very important that all issues related to the engineering support of the premises, the choice of finishing materials and furniture, redevelopment, are resolved by the designer at the first stage. Not when the process is already running. The designer will also help you choose the optimal layout solution, as well as to ensure that your interior is of an exclusive design.

Execution of repair work

You need to find out what guarantees, terms are provided by the construction organization you have chosen. Unqualified specialists should not be contacted, as such guarantees can only be given by qualified specialists. Non-professionals will make it cheaper, but you won't immediately find defects when accepting work, they will come up after a while, and then there will be no one to ask.

estimate

It is necessary that the contractor provide you with an estimate, as well as a schedule for the scope of future work, and a statement in which draft materials are indicated. When you see the amount in the end, it may seem to you much more than you planned. But you will definitely have a sequence of actions, deadlines, guarantees, and also the fact that this amount will not change. Design project for this and do it at the initial stage in order to correctly calculate the final amount. This is very important, because the more detailed the estimate documentation is, the more you will see how serious the contractor's approach to your interior is. In addition, you can easily track the amount of work performed, and for builders it's better because you won't have to explain anything, as well as in which of the stages, what you will have to pay for or why certain building materials are bought.

How to determine where to start repairing

Electrical work

The main thing here is to imagine how many household appliances will be located in your room. All this is necessary in order to properly arrange the wiring, make sockets where they will be needed. Check that all electrical points are connected through protective automation – this is for your safety.

Plaster work

Make sure that all technological operations have been completed on the walls: priming, strengthening with plaster mesh, etc.d. Since otherwise, not following the sequence or the absence of any technology will lead to cracks, and peeling off the plaster from the walls will be the worst outcome.

Floor leveling

You can drop the floor in various ways, experts must assess the condition of your floor, and choose the best option. If you lay out the floor with tiles, then an experienced specialist will do several rows a day so as not to spoil the result.

Painting works

This stage includes wall putty.

Conclusion

How to determine where to start repairing

At this stage, parquet is laid, doors are installed. If your door is very expensive, then it is desirable that the employees of the organization where you bought them do the installation. Furniture installation and interior decoration. At this stage, you can do something yourself, according to your ideas and ideas.

Given this information, you will gradually achieve the desired results.